Cleaning of SFE Plant
Extraction equipment CO2 pipelines, containers and valves are often in contact with materials and media. They need to be cleaned regularly during the work process, or need to be cleaned when replacing the extracted materials. During the cleaning process the cleaning agent or clean water chloride ion content can not be greater than 25mg/L. The specific cleaning process is as follows:
Recover the CO2 in the system to store it in the CO2 storage tank. Close the inlet/valves of the CO2 storage tank and close the quick opening mechanism, the drain valve and the vent valve of the extractor. Close the drain valve and vent valve of the separators. Open the regulating valves K01 and K02. Close the vent valve of the condenser.
Feed the detergent into the CO2 main piping. When the liquid overflows from the discharge outlet at the high position, stop feeding the detergent.
Heat the main section of carbon dioxide to a high temperature, and then soak the main section for 30 minutes, open the bottom outlet valve of the extraction kettle and separate kettle, and drain the cleaning agent slowly;
Circulate flush CO2 main section and containers with the a detergent pump;
After draining the cleaning agent, rinse the main section and containers with clean water, drain the water in the main section and the containers, and dry the main section and containers with dry compressed air.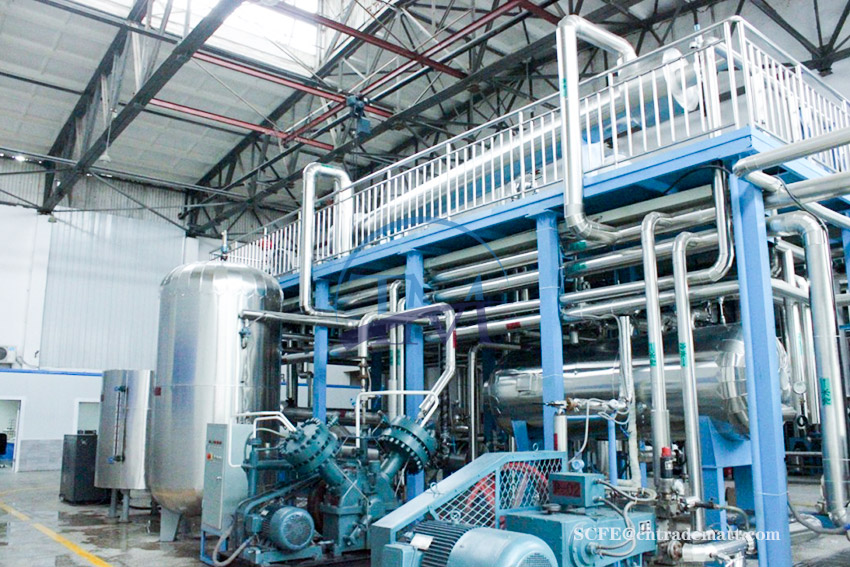 Tags: co2 extraction machine te koop, co2 extactors for sale europe, supercritical fluid extraction service malaysia